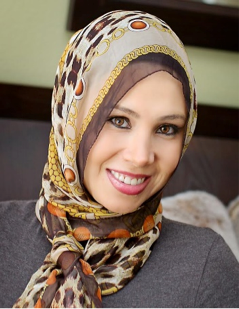 Susan Bassal, JD "Suzanne"
Of Counsel
Contact Suzanne directly at: SBassal@azlemberglaw.com or her direct business phone: (480) 664-4555
Suzanne Bassal helps clients in the areas of: Personal Injury, Accident Claims, Business Law, and Family Law. Fluent in English, Arabic, and Spanish, she is an excellent listener and knows how important it is to help clients understand their remedies, act on a plan to solve the issues, and provide access to the expertise needed for their particular concerns. Susan is licensed to practice in the state courts of Arizona as well as the Federal District Court of Arizona.
Susan was an on-air correspondent for CNN Radio, had several stories published on CNN.com and wrote over 40 wires. For three years, Suzanne co-hosted and co-produced What's Happening on ART. Suzanne has been a School Board member for Arizona Cultural Academy for over four years and was selected to serve as an attorney for the Sandra Day O'Conner House Domestic Violence Volunteer Attorney Network.
Susan was raised in the hills of East Tennessee and is now an attorney, former television journalist and social activist. She was a member of CNN's White House Unit, serving as the youngest member of the White House Press Corps, at that time. She covered Presidents Clinton and Bush and landed interviews with Yemeni President Ali Abdullah Saleh, Arab League head Amr Moussa, and several Senators and Congressmen. She witnessed history in the making covering the Florida Recount, Camp David Accords and the Emergency Middle East Peace Summit in Sharlm el Sheikh Egypt. Now she practices law to assist you with your legal concerns.
Suzanne lives Scottsdale, Arizona with her husband and four children.
She looks forward to working with you to get the answers you need and fight for you.