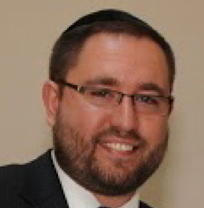 Robert Glazer, JD "Rob"
Of Counsel
Contact Rob directly at: rglazer@azlemberglaw or his direct business phone: (602) 753-7995.
Rob Glazer is an Arizona native and brings with him a wealth of experience from around the globe. He serves clients in the areas of personal injury, business planning and disputes, and general civil litigation. Rob also acts as a referral source and counselor; helping point people to the right kind of legal representation for their particular needs.
Rob graduated from the University of Arizona with a Bachelor of Arts in Philosophy and Judaic Studies with a minor in Psychology. He received a Juris Doctor degree from the University Of Maryland School of Law.
Rob is also an adjunct professor at the National Juris University, graduate division of the National Paralegal College. He has taught Contracts as well as Federal Tax Research and Policy.
Rob looks forward to helping you solve your legal concerns.